Crescent Bat Hooped Earrings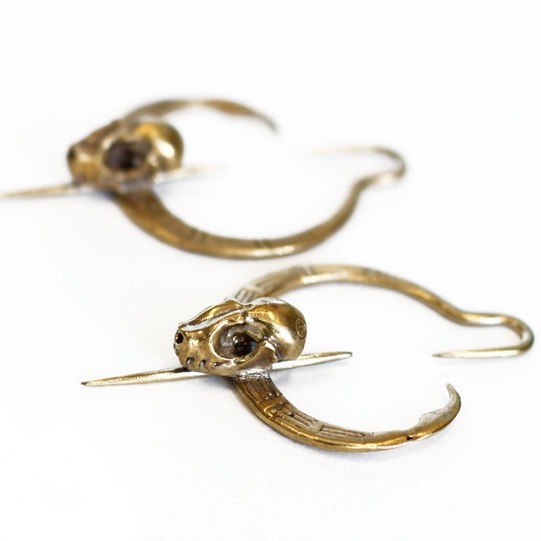 Crescent Bat Hooped Earrings
Drawing inspiration from the Turkish crescent moon and roughly drawn Northern African patterns, these gauged, solid brass earrings are adorned with Miyu Decay's signature bat skull. The end of the crescents round off into bat claws.

There will be slight variances from the photo due to the nature of casting and the oxidized finishing process.

Earring height is approximately 2.5" ~ varies slightly depending on casting. The widest part of the hook is 2mm. Skull measures about 18mm from back of head to front of skull. These are originally hand carved from wax, molded and cast.
By Miyu Decay